Covid-19 Update
Our doors are very happily and very safely open, and we are here to care for your dental needs.
We understand that we must do so in a way that is both personally and socially responsible, so please be assured we are going above and beyond the published standards put forth by entities like the ADA, CDC and OSHA, and we continue to keep our finger on the pulse of this ever-changing pandemic. The following are some of the steps we have taken for your protection:
Weekly staff testing: We test our staff every week for Covid-19.  Only staff who test negative are working in our office.  
Patient screening: To reduce the risk of an asymptomatic carrier entering the office, we check patient's (and staff's) temperatures and oxygen saturation prior to entering. 
Jade Air purifiers from Surgically Clean Air have been placed in each operatory. These state-of-the-art HEPA/UV filters remove viruses from the air and are the most advanced and effective air purification systems on the market today.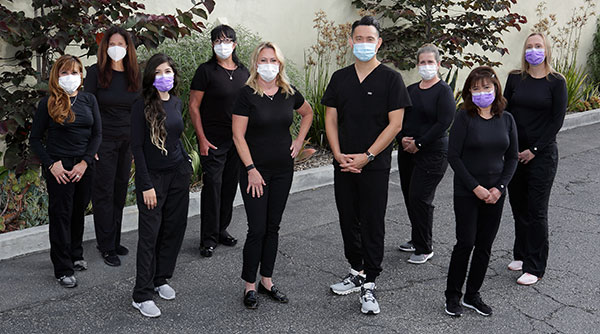 Fogging of operatories: We fog our operatories daily with hypochlorous acid (HOCL), just like the airlines do. This kills viruses, including Covid-19, within minutes.
Staff have undergone new OSHA training and new disinfectants that are specific to Covid-19 virus are being used.
Additional high-volume evacuators have been installed in each operatory using the Releaf system for aerosol reduction.
Deep cleaning of our entire office has been done, including disinfection of water lines.
Carpeting in reception room has been removed and replaced with easy to clean flooring.
All non-essential items, like magazines, have been removed to also facilitate frequent wiping down of surfaces.
As you can see, we have gone to great lengths to make sure we have a safe environment for you as well as for our staff.
We look forward to seeing all of you very soon!
From all of us at Dr. Sheet's practice: Welcome Back!