Conscious Sedation
For those with severe anxiety or fear about visiting the dentist, conscious sedation can relieve the feelings of fear and panic and allow you to relax completely during your appointment while remaining conscious. We use oral medication, even before your appointment to relax you and to reduce your anxiety.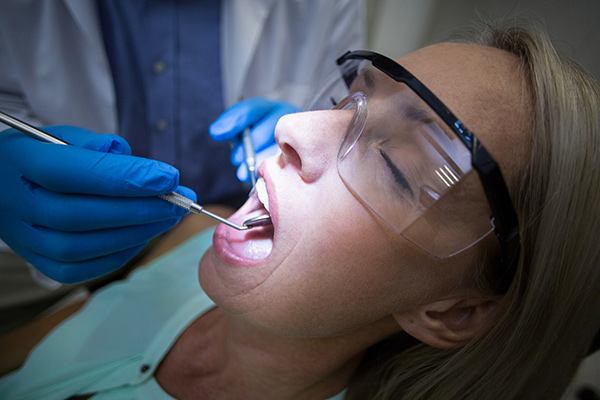 If anxiety over receiving dental care is overwhelming to you, conscious sedation will allow you to completely relax. Contact our office to ask if it might be a solution for you.
This type of sedation is ideal for patient who have a strong gag reflex, who endured a bad dental experience in their past or as a child, who are overwhelmed at the thought of extensive or invasive dental procedures, or who simply feel afraid of the dentist without knowing why.
Our team will never make you feel uncomfortable or embarrassed about requesting conscious sedation. Our goal is your comfort, and if having options to make you more relaxed helps you make and keep your dental appointments, we are happy to provide whatever you need. Oral sedation starts with a consultation, to ensure there are no health issues or existing medications that could contraindicate the medication we use. We'll gather information about your medical history, do an exam, and review or schedule any x-rays needed.
We'll give you a prescription for a sedative for you to take the night before your dental appointment, so you can get a good night's sleep and wake up rested and calm for your procedure. We'll also ask you to make sure you have someone who can come with you to our offices to wait for you and take you home after your appointment is over. You won't be able to drive yourself home. On the day of your appointment, you and your companion should arrive in our office on time. We'll provide additional oral medication to help you reach a stage of complete relaxation and ensure both of you are comfortable in our waiting area while it takes effect.
During your procedure, you may remain fully conscious but utterly relaxed, or you may feel so free from anxiety that you doze a little – but you will never be fully asleep. Once the procedure is done, we'll let you continue to relax for a short while and recover slightly, after which your companion can take you home and ensure you are settled safely. Most patients feel completely normal again in a few hours, although if the procedure is later in the day complete alertness may not be regained until after a good night's sleep. Don't attempt to drive until the day after your procedure.
Conscious sedation is the ideal solution for moderate to severe dental fear and anxiety. Once you experience dentistry in a relaxed, comfortable way, you won't be as hesitant to make and keep your appointments, and your dental health can improve.
Please call our San Pedro dental office at 310-832-2657 to schedule an appointment or to find out more about conscious sedation.