Restorative Dentistry
Most tooth issues, if caught early, can be easily and quickly fixed without incurring major expense. The longer you wait once you know there is a problem, however, the more invasive the treatment is likely to be – and the cost goes up in direct proportion to the complexity of the treatment.
If you have a toothache, a chipped or cracked tooth, sensitivity to cold, heat or pressure when you chew, or notice any dark spots on or between your teeth, act quickly to minimize damage and costs.
A crown is used when a tooth is severely damaged or cracked, to provide a restored outer surface and support what remained of the damaged tooth. Crowns can also be used when a filling is extremely extensive, to restore the top of a molar after a root canal, or as part of a smile restoration.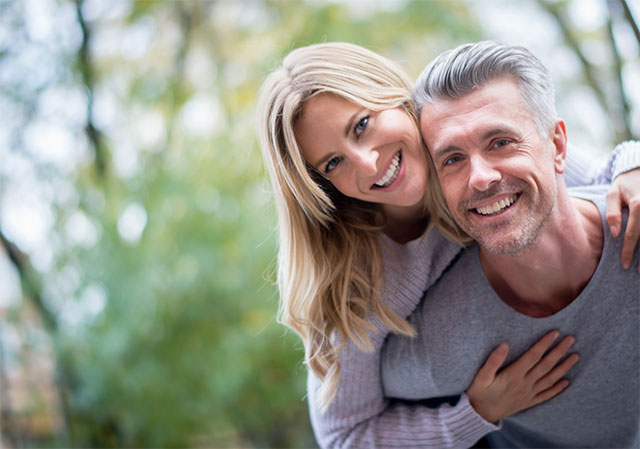 Take care of your body by taking care of your teeth. Dr. Sheets and Dr. Sung are here to help you keep your smile beautiful–and healthy.
A bridge is designed to fill the gap between teeth when one or more teeth have been lost to decay, disease, or trauma. It can be supported by the neighboring teeth on either side of the gap, or by a dental implant. The bridge is customized to look just like the original teeth and can restore your smile and chewing functionality.
Tooth colored fillings have all but replaced amalgam (mercury and silver) fillings as the standard of care. Modern technology has improved to the point where white fillings now last as long as amalgam fillings, and they are virtually invisible.
If you have a tooth that is chipped, cracked, or damaged, cosmetic bonding can cover flaws and smooth away imperfections. The result is a tooth that looks, feels, and functions naturally.
Dentures
Dentures can replace multiple teeth or a complete upper or lower arch if required, giving you back the ability to chew, smile, and talk freely. Dentures can be removable or held in place by multiple dental implants to minimize bone loss in the jaw and provide better chewing efficiency.
Dental implants are changing the way people live and are one of the most important advances in modern dentistry. Implant dentistry offers a patient who is missing one, several, or all their teeth, an excellent alternative to partials or complete dentures.
When your front teeth are uneven, discolored, or chipped, smiling can become an unwelcome reminder of the imperfections. Porcelain veneers create a beautiful smile you can be proud to show off.  They are also more resistant to staining than bonding.
Please call our San Pedro dental office at 310-832-2657 and schedule a consultation if you think you might be a candidate for dental implants.