Crowns and Bridges
Crowns
From tooth colored fillings to implants, bridges, crowns or dentures, Dr.Sheets and Dr. Sung can restore your smile to it's healthiest and most attractive best
Crowns, also called caps, are dental restorations used to strengthen a weakened tooth. Crowns are most often used for teeth that are broken, worn, or have been destroyed by tooth decay. Our metal free all-porcelain crowns look and feel completely natural, and can improve a tooth's appearance by enhancing the color as well.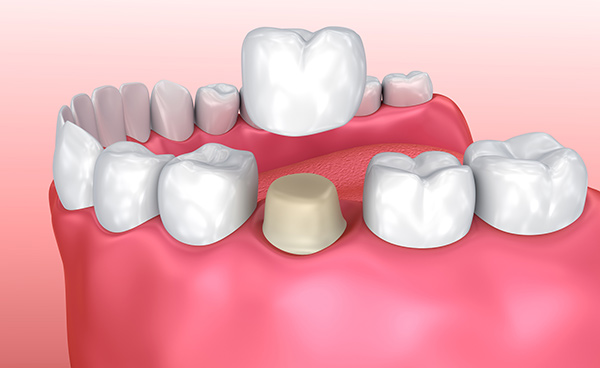 Crowns are dental restorations that fit over the entire upper surface of the tooth, providing a natural look that is functional and comfortable. Schedule a consultation today!
Bridges
Bridges fill in spaces where teeth are missing and when implants are not an option. Just like crowns, they are metal free and made to match your natural teeth. They also look beautiful and completely natural.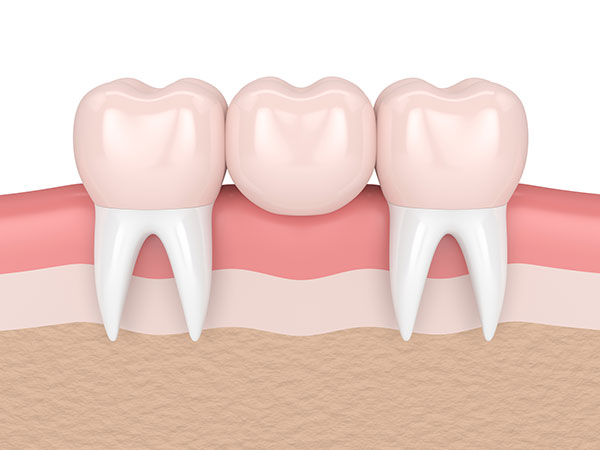 Whether you're replacing one tooth or several, our sturdy, attractive dental bridges will have you smiling again in no time.
The first type of bridge is attached using small metal wing shaped appendages which are cemented to the abutment teeth (adjacent teeth). This kind of bridge has the shortest lifespan and will have to be replaced after 5-10 years.
The second type of bridge is attached to crowns which are installed on the abutment teeth. This process is more expensive but is much stronger and can last for 10-15 years. The crowns are also made of strong, durable tooth colored material so they are less noticeable.
The third type of bridge is attacked to a dental implant installed in the jawbone in the middle of the gap. This is the most expensive option up front but can last the rest of the patient's lifetime if properly cared for, making it less expensive in the long run.
A bridge requires an initial appointment for a mold of the mouth to be made and the abutment teeth to be prepared if they will be used to support the bridge. The mold is sent off to the lab and the bridge is fabricated. The bridge can then either be attached to a dental implant or attached to the abutment teeth using the wing method or the crown method.
Care for your bridge should include a regular home oral hygiene regimen, with special attention paid to making sure food particles don't get caught between the bridge and the teeth or gums.
Please call our San Pedro dental office at 310-832-2657 to schedule an appointment or to find out more about bridges.