Sedation Dentistry
We know that visiting the dentist can be anxiety inducing for many reasons. You may have had a less than stellar dental experience as a child, or even a bad dental visit as an adult that made you feel fearful about getting back in the dental chair. There might not even be any specific reason for your anxiety, and that's OK, too.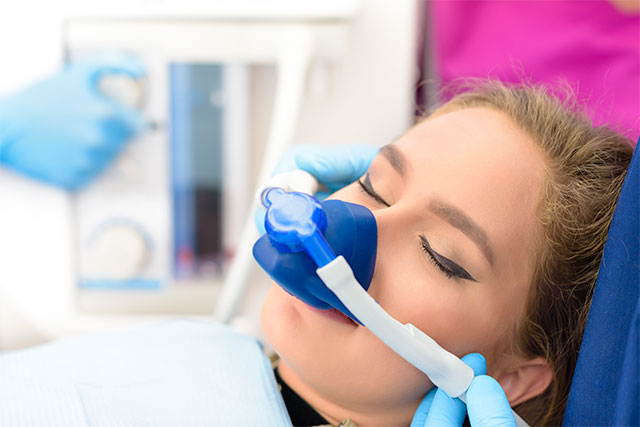 For our anxious or uncomfortable patients, we offer routine sedation to keep you calm throughout your visit.
However, if you put off dental appointments out of fear or anxiety, you could be doing lasting damage to your dental health. When you skip appointments, small problems start to grow into bigger ones, and by the time you do finally keep an appointment, your worst fears may be realized with the need for more expensive and/or extensive procedures.
Sedation dentistry can help.  Dr. Sheets is approved for several dental sedation techniques that can take the edge off without putting you completely to sleep. You can choose either inhaled minimal sedation (also known as nitrous oxide, or "laughing gas"), or oral conscious sedation administered by oral medication.  Oral conscious sedation is perfect for patients who experience moderate to severe fear of any dental procedure.
In both cases, the sedation is administered and allowed to take effect before we begin any dental treatment. You can even request sedation for a routine cleaning if you are nervous or afraid, and we'll be happy to comply – your comfort is our top priority, and there's no shame in asking for help if it will make your visit with us easier.
Please call our San Pedro dental office at 310-832-2657 to schedule an appointment or to find out more about Sedation Dentistry.