NEW PATIENTS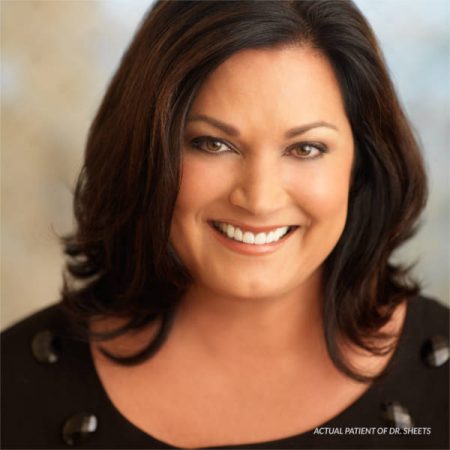 "I have been with Dr. Sheets' office for 30 years and it is always a great experience. I know it seems unusual to say that about a dentist, but Dr. Sheets and her dental team make you feel so comfortable. They treat you like you are part of their family. Dr. Sheets has done an excellent job with my dental work and I would like to thank her and her dental team for being part of my family too!"
– Nina Herrera
Welcome to our family practice! We look forward to serving you.
Our dental practice in San Pedro services the greater Los Angeles area, providing preventive, general, cosmetic, and restorative dentistry as well as periodontal treatment and dental implant placement. Dr. Sheets also practices dental sleep medicine by providing oral sleep apnea appliances to patients who snore or who have sleep apnea.  Our goal is to deliver exceptional care in a relaxed, comfortable setting, with plenty of options and amenities to make each visit a pleasure.
Dr. Sheets' vision is to create beautiful smiles that can last a lifetime, while improving the overall health of each patient and lowering risk of future medical and dental issues. By providing the foundation for great dental and medical health, we actively try and stay one step ahead of any issue, using a risk assessment based comprehensive exam and digital images followed by regular teeth and gum checkups to stay ahead of potential problems.
Before your visit, there are some things you can do to reduce your waiting time. Filling out new or existing patient forms and bringing them with you to our office lets us input the informant immediately on arrival.
Make sure you list any health conditions you have and any prescription or over the counter medications, vitamins or supplements you are taking or have taken in the past.  Also, let us know if you will require sedation for your visit to help mitigate any anxiety or fears you have.
Patient Forms
Existing Patients
New Patients
Insurance and Payment Options
We are in network with Delta Dental.  Dr. Sheets is also contracted for sleep apnea and snoring treatment devices with Anthem Blue Cross, United Health Care, Tricare, Medicare, and KAISER.
For out of network plans, we accept assignment of benefits, collect your estimated co-pay, and submit the remainder of the bill to your insurance company. Uninsured patients are required to pay for treatment before it is delivered. We accept MasterCard, Visa, Discover, American Express, cash and personal checks. If you prefer a payment plan, we can also assist you in making extended financial arrangements with our finance company, Care Credit.
Amenities
Our practice is dedicated to making each visit easy and comfortable. To provide you with the best service possible, Dr. Sheets' office is equipped with the following amenities:
Ultra-soft leather chairs
Pillows
Blankets
IPods
Coffee, Tea, and Juice
Snacks
We also provide these amenities for companions if you are required to have someone accompany you to our office and drive you home after sedated treatment.
Please call us today at 310-832-2657 to schedule an appointment. We look forward to meeting and providing the most exceptional dental experience you've ever had!