Bonding
Bonding is the application of a tooth colored composite rein to repair a decayed, chipped or discolored tooth.  Unlike porcelain veneers, which are made in a laboratory, bonding can be done in a single visit.  Bonding is among the easiest and least expensive of cosmetic dental procedures.  The composite resin used in bonding can be shaped and polished to match the surrounding teeth.  Most often it is used for cosmetic purposes to improve the appearance of a discolored or chipped tooth.  It can also be used to close spaces between teeth, to make teeth look longer, or to change the shape or color of teeth.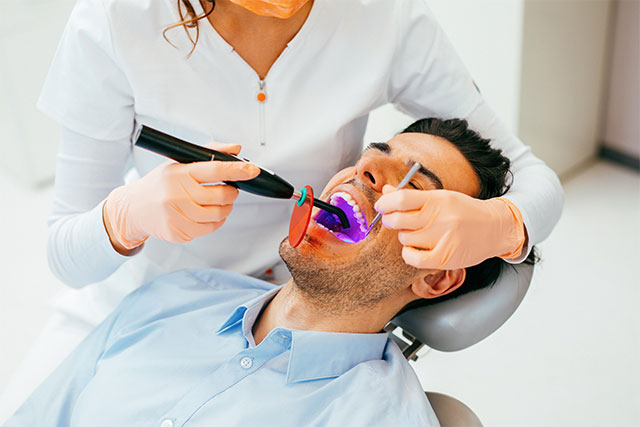 Dental bonding is an immediate, affordable fix for a range of cosmetic dental issues. Brighten your smile today!
Please call our San Pedro dental office at 310-832-2657 and schedule an appointment.